Simply put: Ford® GT is one of the coolest street cars ever designed, and PROTOform is proud to bring it to 190mm Touring Cars for USGT-Class racing.
From the ultra-low stance, to the teardrop-shaped cockpit, to the never-before-seen b-pillar "side wings", the Ford® GT is the ultimate expression of form following function. PROTOform has captured every detail of this mid-engine sportscar that captured GT class wins at the 2016 24h of Le Mans and back-to-back 24h of Daytona in 2017 and 2018.
This officially-licensed body fits 1:10 190mm touring cars, with extra clearances built-in to fit over the front and rear shock towers. Ford® GT's distinctive side wings are add-on pieces that can be secured with the included hardware, shoo-goo or high-strength double-sided tape. New lighter-weight material lowers the center of gravity of your USGT car, improving responsiveness.
Each body also includes injection molded nylon wing struts, a unique rear wing, decal sheet, window masks, and overspray film.
Ford Motor Company Trademarks and Trade Dress used under license to Pro-Line.
Please note: All bodies are sold in crystal clear polycarbonate and are painted for advertising purposes only. Ecoboost, sponsor logo and number plate decals not included. Fits modern 190mm Touring Cars with low profile shock towers, ie. All Awesomatix, forward from Xray T3, AE TC6,, Yokomo BD7. Does not fit AE TC4-TC5.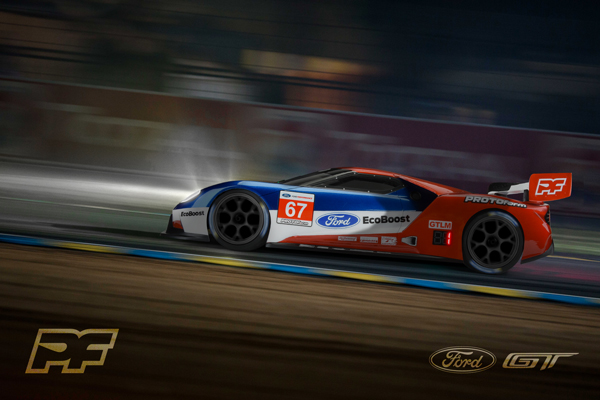 ---
---